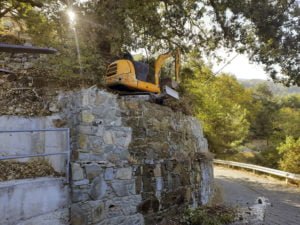 Professional Driver Mini Digger
Our company, based in West Nicosia, is looking for a Professional Mini Digger Operator to join our team. The ideal candidate will have a valid driver's license and experience operating mini diggers. You will be responsible for safely and efficiently operating a mini digger to excavate, dig and move earth in order to complete a variety of construction and landscaping projects.
Responsibilities
Operate a mini digger to excavate, dig, and move earth according to project specifications
Follow safety regulations at all times
Ensure the mini digger is in good working condition before use
Maintain records of work completed
Clean the equipment after each use
Adhere to all company policies and procedures
The job is a five-day shift 7:00 – 17:30 with a one-hour launch break
Requirements
Valid professional driving license with a clean driving record
Previous experience operating mini diggers
Knowledge of safety regulations for operating heavy equipment
Ability to read and understand project plans, blueprints, maps, etc.
Good communication skills with the ability to work independently or as part of a team
Benefits
An attractive remuneration package is offered depending on qualifications and experienc